Our Mission
Healthcare Financial, Inc. (HFI) is a leading healthcare organization dedicated to helping connect low-income and disabled Medicaid health plan members with life-changing Medicare and Social Security disability income and benefits. Our mission, vision, and values not only empower us to create life-changing experiences for our members, but they also drive us to invest deeply in your professional development and personal fulfillment.
Why You'll Love Working Here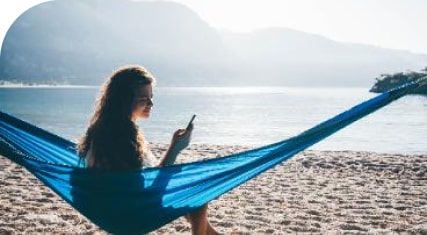 Work-Life Balance
To put it simply, we provide a flexible environment and excellent work-life balance that will allow you to have a fulfilling life outside of the office and will enable you to progress in your career. It's important for your well-being and quality of life!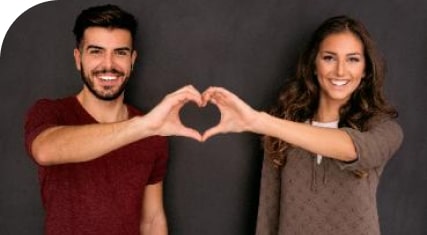 Make an Impact
and Drive Change
We make a real difference in the lives of our members. Every day, you will have the opportunity and privilege to improve the lives of the people we serve. You are empowered to make a difference and supported to develop new skills and grow with HFI throughout your career alongside amazing co-workers.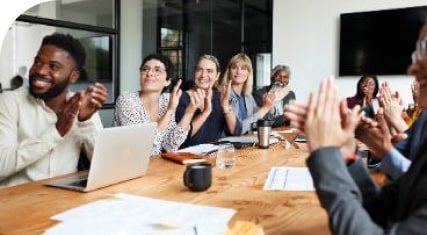 Rewards That Rock
We care about you and your future and are committed to making HFI a place where you matter! We offer competitive salaries and a comprehensive benefits package that includes: medical, dental, vision, life insurance, 401K, flexible spending, paid time off, rewards, incentives, flexible work options and so much more!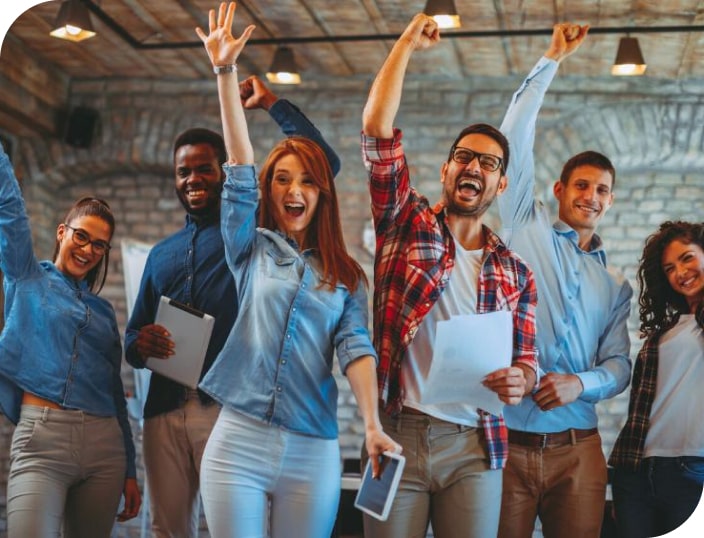 Be Yourself–Grow & Thrive
Explore a collaborative culture of inclusion, growth, and originality, supported by resources that make a difference in your life and the lives of others. At HFI, we welcome you for who you are and who you want to become. Everyone joins HFI for a reason. Often, it's because they found a company that aligns with their own values. Come join us and be inspired!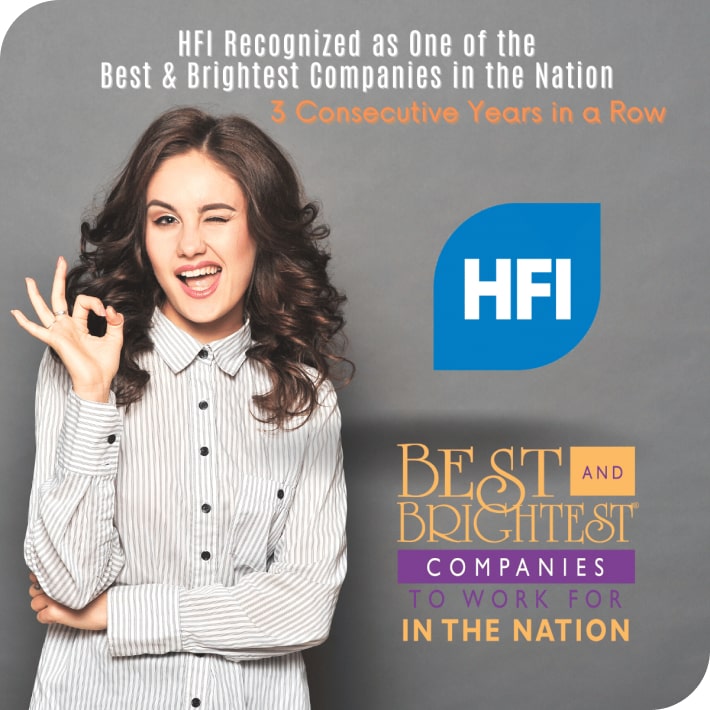 What Our Employees Value Most About HFI…
Previous testimonial
"Management is first class and treats everybody with the utmost respect. The CEO makes personal engagement with employees one of his top priorities. There is an open-door policy amongst leadership, so you have support when you need it. They take pride in listening and making sure your voice is heard. Always open to new ideas. Incredible diversity amongst the team and we all feel like family. Passionate about their business, employees, clients and members. Benefits are excellent. The culture is warm, caring and friendly. I have never worked for a company where I feel more fulfilled in my job."

"This is a mission-driven company. We care about the people we serve."

"HFI keeps in mind the needs of the employee and promotes a positive work environment with strong push for communication amongst management and employees."

"I have a seat at the table and can drive positive change!"

"Our compassion for employees and the people we serve–this company is driven by wanting to improve quality of life for others, which is a great message to get behind–especially now, when so many underserved communities are suffering. HFI's commitment to work-life balance is prioritized with flexible work schedule options and remote work."

"One of the characteristics I value most about HFI is that HFI values its employees. If we cut through the paperwork–paid time off, sick time, benefit packages (which are all exceptional and financially prove HFI values its employees)–we will find that, at the core, leadership staff and coworkers actually give a damn about each other's well-being. Our voices are listened to. Honest and open communication elicit strong relationships- we have that here at HFI. I believe we excel in our field and lead the industry because our company's leaders know how to get the best out of its employees–there's no secret formula... treat people right and good things happen. I believe we have smart, empathetic, and driven leaders and workers here at HFI. I'm proud to work here and I know others are too." "The senior leadership is absolutely amazing and they continuously strive to engage the staff. I have never worked for a more loyal and caring organization. Everybody is extremely intelligent and dedicated to doing their job to their utmost potential. My voice is always heard and my opinions matter. This is the best company I have every worked for."

"HFI lives its mission every day. We help low-income and disabled people get income and benefits through Social Security programs. WE are completely aligned with progressive values of inclusion, caring for those in most need and creating opportunities for disadvantaged populations. Our leadership is sensitive to the turbulent times we live in. The CEO has called each and every one of us to ask about our families, our work and how we are dealing with societal issues. My voice is heard and my heart is felt!"

"I like that HFI treats me like a person and not just a number like some of previous jobs. I actually feel like I am a part of something here. I feel like I am part of a team. When the company does well, we all do well. I also really like that the main goal of this company is to help people. It is nice to work for a company that tries to make a difference in the world. This is honestly the best job I have ever had!"

"I value our mission, being able to help those in need. The relationship between the leadership and the employees–we are a family."

"I value the difference our work makes in the lives of other people. It is rare that you can combine work and the ability to make a meaningful difference in people's lives and we can do that here at HFI. I also value the manner in which the company supports all their employees and is open to all types of people, regardless of race, religion, sex, etc. This leads to an overall culture that is a great place to work."
Get Excited About Your Future at HFI
Equal Employment Opportunity Employer Disclaimer
HFI is an Equal Opportunity Employer and prohibits discrimination and harassment of any kind. HFI is committed to the principle
of equal employment opportunity for all employees and to providing employees with a work environment free of discrimination
and harassment. All employment decisions are based on business needs, job requirements and individual qualifications, without
regard to race, color, religion, age, sex, national origin, disability status, genetics, protected veteran status, sexual orientation,
gender identity or expression, or any other characteristic protected by federal, state or local laws. HFI will not tolerate
discrimination or harassment based on any of these characteristics. HFI encourages applicants of all ages.
Looking For Something but Not Finding it?
Join our talent community and stay ahead of the game in your career search.
You will be notified about relevant job openings.